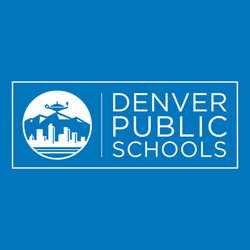 Custodian
Sorry, this job has expired.
Denver, CO
Denver Public Schools is now hiring: FULL-TIME CUSTODIANS
Location: Various locations throughout Denver. Assignments are based on applicant address and job openings available at the time of hire. 
Work Year: Traditional 245 workdays per year - CWOA
Work Week: Usually Monday - Friday. Some Tuesday - Saturday workweek schedules are available.
Schedule: All shifts for this posting are full-time, 8 hours per day positions. 
Shifts are usually 12:30 p.m. - 9:00 p.m. in elementary schools. K-8 and secondary schools range from 1:30 p.m. - 10:00 p.m. to 2:30 p.m. - 11:00 p.m. Occasional day shifts available but most shifts are in the afternoon/evening. 
*Hours during school breaks can be earlier at some sites; however, accommodations can be made if applicants require year-round evening hours.
Salary Range: $15.87 per hour effective 7/1/2021
Essential Functions and Objectives:
The Custodian works under the direction of the Facility Manager and/or Assistant Facility Manager, cleaning the facility and performing grounds work in accordance with DPS guidelines. May perform minor maintenance activities on facilities and equipment.
Knowledge, Experience, & Other Qualifications:
Passing score (8th grade and above) on reading test administered by Denver Public Schools. Offers of employment are contingent upon successful completion/passing of a housekeeping course offered by Denver Public Schools. The course is 20 hours over the course of 3-5 business days and is held during normal business hours. 
Education Requirements:
• High school diploma or equivalent preferred.
Apply today and join the DPS Team!
Denver Public Schools is an Equal Opportunity Employer and does not discriminate on the basis of race, color, religion, national origin, sex, sexual orientation, age, disability, or any other status protected by law or regulation. It is our intention that all qualified applicants be given equal opportunity and that selection decisions be based on job-related factors.
81944662