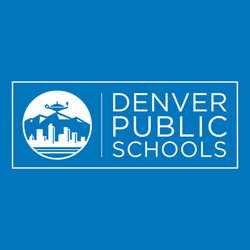 School Bus Driver
Sorry, this job has expired.
Denver, CO
The Bus Driver is responsible for the safe and efficient transportation of elementary, middle, and high school students, including students with special needs, on regular routes, excursions and athletic trips. The school bus driver must meet all Federal State and Local requirements, obey all traffic laws and operate the school bus safely.
Flexible hours - Morning & afternoon, or work both shifts
Work Year: Hourly, benefits-eligible with minimum hours
New Competitive Wage: $19.93 per hour 
Excellent Benefits: Eligible with minimum hours
Knowledge, Experience, & Other Qualifications:
• Must be at least 21 years of age.
• Must have the ability to obtain and maintain a valid Colorado commercial driver's license (CDL) - Class B with P2S endorsements if this license is not currently held. 
• Certification in CPR is preferred.
• Knowledge of city of Denver landmarks and streets preferred.
• Ability to work effectively as a team member.
• Ability to multi-task and complete work with frequent interruptions.
• Ability to communicate clearly in English, in both written and oral formats. 
Education Requirements:
• High school diploma or equivalent.
Apply today and join the DPS Team!
Denver Public Schools is an Equal Opportunity Employer and does not discriminate on the basis of race, color, religion, national origin, sex, sexual orientation, age, disability, or any other status protected by law or regulation. It is our intention that all qualified applicants be given equal opportunity and that selection decisions be based on job-related factors.
80961164